Tahitian pearls: Best for investment, pearl dealer opines
As one of the largest online store of Tahitian pearls, Cnepearls believes that black pearl from Tahiti are the best product for investment. As its president, Gordon Liang point out. "Tahitian pearls have best standards, assuring the consumer of their preciousness with government –imposed quality control measures."
There has been talk of an oversupply of smaller Tahitian pearls, but Mr. Gordon disagrees. "Annual Tahitian pearl production, from top to bottom quality, is between 8 to 10 tones. If we made these pearl into necklace, they would probably to produce 10000 to 12000 strands per year .Calculating that against the number of consumers in the world, we can see that oversupply never been an issue.
What then is the issue? Perhaps promotion and marketing, he said.
"The Tahiti pearl industry has fallen into the trap of not realizing its own potential or that of unseen markets. This is probably because Tahiti industry is composed of many family-based small-to-medium-sized companies that may not be able to promote the pearl as effectively as larger companies and brands can," he said.
He believe that we need to tell the story that often goes unheard by the consumer and reveal the romance that goes unnoticed- that of pearl farming . "The dedication, professionalism, technical expertise and sacrifice of the pearl farmers are something that is not realized by the consumer. Even within Tahiti pearl industry, many people do not realize the tremendous energy and devotion that goes into pearl farming. The pearls are grown in the most remote, inhospitable, but pristinely beautiful, place in the world. One must constantly make adjustments to the changing environment of the sea and pay careful attention to the growing pearls, like that of a mother to a baby, on a daily, even hourly, basis. It is this tender care that gives the pearls their moon-like warmth and is the story that we need to tell to the consumer.
Beatiful Tahitian pearl jewelry: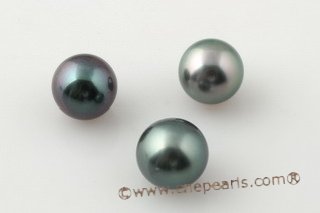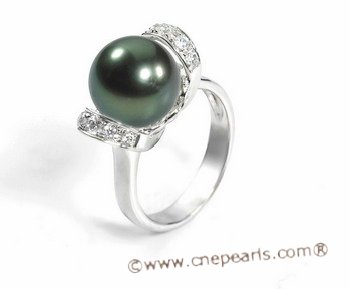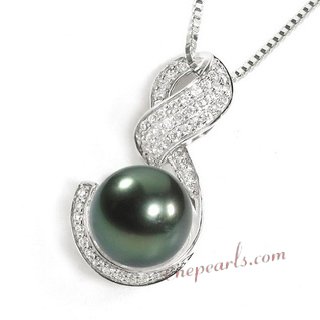 Loose Tahitian pearl beads Tahitian pearl ring Tahitian pearl pendant